Select Masternode Hosting starting as low as $2/mo and up from there. Each masternode coin has it's own hosting rate on the platform that will be launching soon.
SetupMasternodes.com launched services where you pay for Hosting on a month to month basis. NO Long term contracts. Cancel anytime!
Setup ANY and ALL masternodes in as little as 1 hour time.
It serviced over 400+ Masternode Setup orders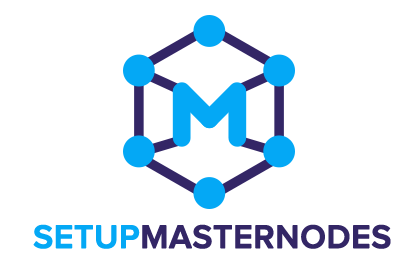 Are you ready to launch your own Masternode without worrying about the Technical aspects of it? and you only pay for the Setup fee to get it done for you?
Do you want to learn from the Experts by paying someone to walk you through the steps?
Do you want a team to manage it all for you?
Price plans:
learn from the experts on your VPS – $97 one time fee – You are hands on 100% of the process
hosting and management on our VPS – $10/month – most masternodes qualify for $10/mo- You are handsoff 99% of the process
setup on your VPS – $20 one time fee – most masternodes qualify – You are hands off 95% of the process
Risks?
No risks to you. We do not expose or ask for private keys. We do not need your Masternode coins.
Be aware of Scammers trying to steal Masternode coins: https://steemit.com/masternodes/@ajt/scammers-are-praying-on-masternodes-community
Visit us on Telegram: https://t.me/setupmasternodes
Visit our official site: https://www.SetupMasternodes.com
FAQ
https://www.setupmasternodes.com/faq/
Q) What is required to launch a masternode?
A) Each masternode coin has it's own requirements.
Most masternodes only need a hosting plan of 2 GB Ram and 20-40 GB Hard drive space.
Each masternode has it's own requirements. You are required to have the EXACT amount of Masternode Coins in your wallet
For example: Dash requires 1,000 coins. We do the rest by paying us for our setup and hosting services. Use research sites to find out the required coins: http://masternodes.online and crypto-coinz.net
Q) Which Masternode Coins does your service support?
A) All Masternode coins for Setup only. Most masternodes qualify for $10/month Hosting plan where we can setup and host for this price as long as the masternode coin is 2GB Ram or lower and 20-40 GB Hard Drive Space or lower. Then that coin will qualify for the hosting price of $10/month that is managed by our team.
You are not obligated to choose our hosting plan. We offer Setup on every single masternode for a one time Setup Fee of $20
Q) What's next after a payment?
A) Complete the application so we can validate payment, preferred method of contact, and the masternode coin of choice. We will contact you within 24 hours for the next steps. Make sure you have the required amount of coins is available on your wallet. Contact us anytime at: Team@setupmasternodes.com or Telegram: t.me/setupmasternodes
Q) Do you control my private keys? (NO WAY!)
A) No. Never give access to any of your Private keys. There are plenty of risks if you give others remote control or send them your masternode coins and private keys. With our Services, All local wallet private keys belong to you. You should never share them with anyone.
Q) How do I trust you?
A) We have been in business since March 2018. We have ratings and reviews from customers on multiple places like CoinPayments, Twitter, Telegram, and many more. Our business model is all about trusting us as a reputable service provider.
Resources:
Visit us on Telegram: https://t.me/setupmasternodes
Visit our official site: https://www.SetupMasternodes.com
Visit our Twitter: https://twitter.com/setupmasternode